q|co-created
q|co delivers custom, high-end design tailored to your/your clients' exact specifications. And, because we work directly with the trade community, there are no broker fess or showroom fees to consider.
Below is a small sampling of custom projects created in collaboration with design professionals. Pricing information, additional images and testimonials available upon request.
Have a custom project in mind?
Oak/walnut console table created for children's room in Vail residence. Client wanted something functional yet playful that could house baby monitor, reading materials, TV remotes, and a sculpture.
In collaboration with Cecilia Tanoni | 2017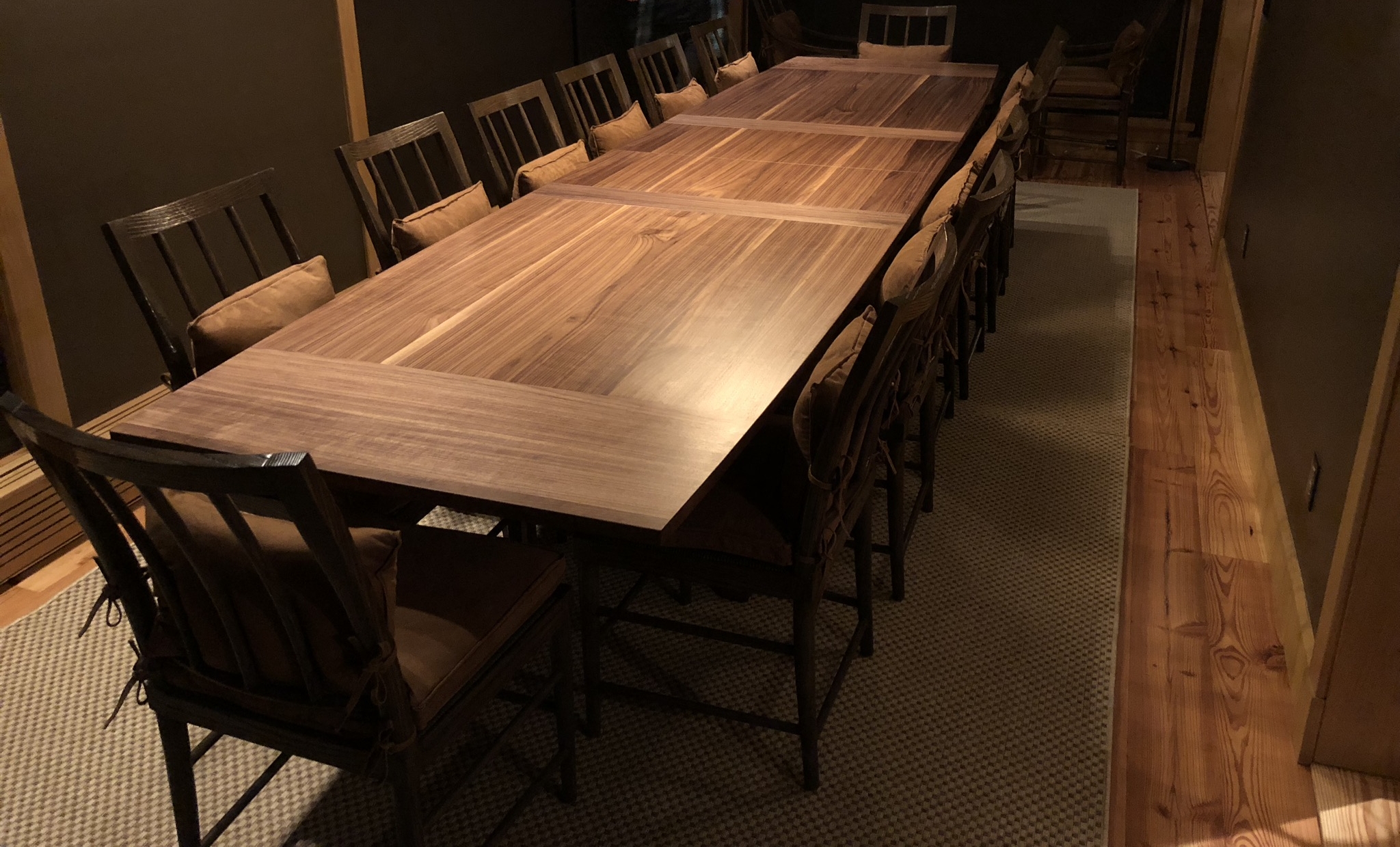 Large, expandable walnut table for transitional vacation home in Alta, UT. Client requested a table that would function both for destination business meetings and for celebratory gatherings. Table expands from 10' to 14' with minimal effort and can seat 14+ people.
In collaboration with Lane Myer | 2017
Maple slab dining table with eased live-edge and graphite-rubbed, bent lamination legs. Client wanted a table that was both modern and reflective of their mountain surroundings. Subtle white finish serves to elevate contemporary look without masking chatoyance in maple grain.
In collaboration with Cecilia Tanoni | 2017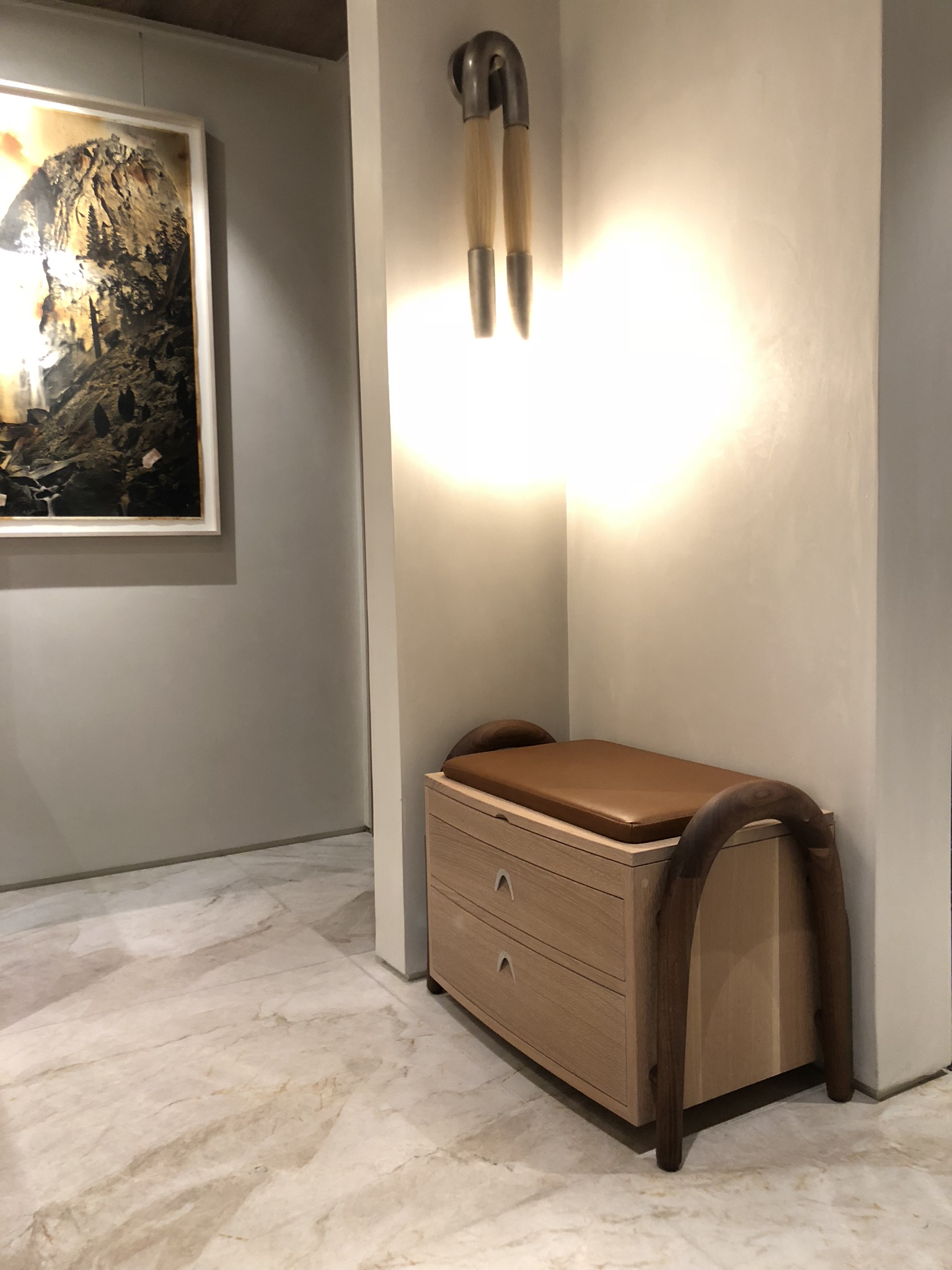 Walnut/oak entry bench for Vail, CO mountain home. Client wanted a piece that would abstract the design language of the lighting fixture while providing a landing place for keys, mail, and phones; drawers for scarves, gloves, and hats; and a resting place to change from ski boots to slippers and back.
In collaboration with Cecilia Tanoni | 2016
Tall, angular, Krion vases created for Month of Modern's annual fundraiser and design event: Design in Bloom.
In collaboration with Connect One Design | 2015